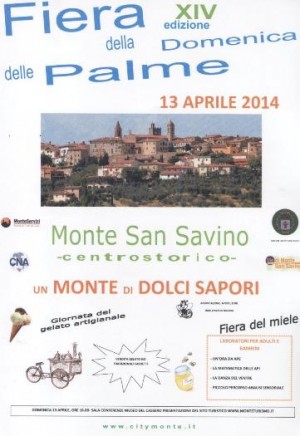 Next: 13th April 2014
At the traditional Fair of Palms you can find many local products and, in particular, plants and flowers sold directly by producers. Is a Fair organized by the municipality, with the aim of adding to the general offert framework in the public areas innovative elements of attraction during the tourist season.
In order to expand the event the City Administration, during the last edition, included in the Fair a honey exhibition which was attended by many local producers who fitted out with special stands dedicated to homemade ice cream.