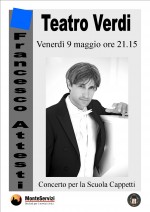 Appuntamento da non perdere quello in programma venerdì 9 maggio, alle ore 21.15, al Teatro Verdi di Monte San Savino. Sul palco Francesco Attesti in un concerto per la Scuola di Musica 'Cappettti'. Nato a Cortona Francesco Attesti è un pianista con carriera internazionale considerato uno dei migliori interpreti della sua generazione nel repertorio romantico e del primo novecento.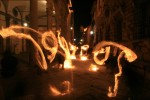 During Holy Week in Monte San Savino renews the traditional appointment with the processions.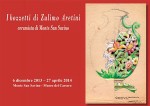 The
exhibition starts with
the acquisition
by the municipality
of Monte San
Savino
is a collection of
original sketches
dell'Aretini
,
distinguished
ceramist
Savinese
(1884-1965)
who
, as incorporated
in the collections
of the Museum
of the Fortress
citizen
,
are being offered
for the first time
to the public
The
exhibition is
enriched with
new pieces
dell'Aretini
as their theme
the Giostra del
Saracino in
Arezzo
and the Palio
of Siena.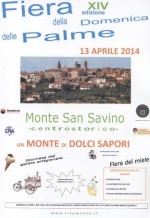 On the occasion of ' Palm Sunday ' the town of Monte San Savino is organizing an exhibition, now in its fourteenth edition . In the historic center of the city of Pope Julius III , from 8.00 to 20.00 on Sunday 13 April, about fifty vendors ( some of which are agricultural producers of plants and flowers ) from different locations in central Italy will set up their stalls for the sale of commodity items typical of fairs .